Top 10 Tips for Improving Social Media Presence to Fulfill Ultimate Goal of Expanding Your Business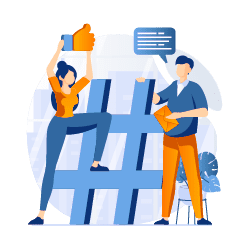 Paying attention to social media is quite important if you want to achieve success in your business. Social media platforms can be a great way of increasing sales and conversions right from within such platforms (such as Facebook) and also from your website since social media channels can easily direct visitors to your site.
So, how businesses can build as well as grow their social media presence? Let us find out.
Improve Social Media Presence to Fulfill Ultimate Goal of Expanding Your Business
Ensure Your Business is on Popular Social Media Platforms
First thing you will have to do is make sure that your business is adequately represented on some of the most popular social media platforms such as Facebook, Twitter and LinkedIn.
Associate Personal Accounts with Business Account
You also need to have your personal account on these social channels and associate it with account for your business.
This way people visiting your business channel will be able to check people behind the organization and it will help in building trust people have in your business since they will know that there are real people behind the business.
Pay Attention to Diversification
You need to vary the information that is shared on social media platforms so that visitors feel interesting in browsing your channel.
There should be a good mix of intriguing images, videos and content to draw attention of visitors. Moreover, you should highlight special offers and discounts you are providing so that users feel more interested.
Focus on Demographics
Content shared on social media is to be developed according to demographic segment you are trying to focus on. Additionally, more importance is to be given to social media platforms as per your main demographic segment.
As for instance, in case your customer base largely comprises on female visitors then you need to be more active on social media sites such as Pinterest since a higher percentage of users on Pinterest are female.
Similarly, if you are targeting B2B promotions then you will have to pay more attention to activities you perform on LinkedIn.
Be Cautious About News You Post on Social Platforms
Visitors are skeptical of fake or unreliable information and as such you need to thoroughly check validity of any information before posting the same on your social channel.
If users find that you are posting unreliable information or news then it will effect credibility of your business and people will be reluctant to visit your social media channel.
Live Video Broadcast
It is possible to make use of features such as live video broadcast made available by popular social media platforms (such as Facebook). By using this feature you can easily popularize your business and inform users about special events taking place on your site.
Thus, the options are many with respect to how this type of feature can be utilized. As for instance, if you are providing some kind of training then a training video can be shown live and draw attention of interested users and keep them engaged. Such engagement may well transform into higher number of sales or conversions.
Develop Immersive Experience
New functionality such as that of 360 degree videos available on social platforms can be utilized by businesses to provide something different to users. As for example, using this feature you can provide a three dimensional view of apartments you are planning to sell.
Thus, by thinking out-of-the-box and using these new innovative features you can certainly move ahead of your competition and build reputation for your business.
Value of Time
Time is most important element in our lives and as such if posts you make on social channels are not posted at the right time then your prospective customers will not be viewing them resulting in lost opportunities.
Thus, you will have to analyze peak hours on social media platforms and plan your posts accordingly.
Examine the Trends
You need to follow the trends and create posts that have the capability to go viral. By examining what others are doing you will be develop an idea of kind of posts which become more popular and develop your strategies accordingly.
Hire Professionals
Social media promotions can be a vast topic for you to cover on your own with several different aspects to look into. As such, it would be a wise decision to relegate this responsibility to professionals who know what needs to be done and how to achieve success.
Thus, if you want to build a solid presence for your business on different social media platforms then Global MCS is the social media marketing company to rely on.
We have several years of experience in promoting sites on social platforms and have done so with great success for business in several different niche.
Just give us a call on out customer support helpline number – (727) 686-1505 and we will set up a meeting to understand your requirements and develop a plan of action for promoting your business on different social media sites.
Top 10 Tips for Improving Social Media Presence to Fulfill Ultimate Goal of Expanding Your Business
was last modified:
September 13th, 2023
by