The Benefits of Having a Website for Your Business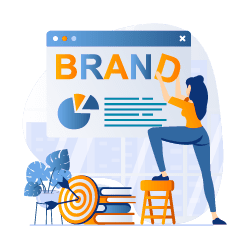 As the world becomes increasingly digitized, having an online presence is essential for any business. A website allows a business to reach potential customers all over the world and can be used as an effective tool to promote products and services. Not only that, but it can also provide customers with a comprehensive view of what your business has to offer. Let's explore why having a website is so important for businesses in today's digital age.
Reach More Customers
Having an online presence means that you can reach more potential customers than ever before. With everyone spending more time online, having a website makes it easier for people to find out about your business and its offerings. This is especially true if you incorporate SEO into your website design; optimizing your website will help to increase visibility in search engine results pages and thus drive more traffic to your site.
Build Brand Awareness
Having a well-designed website helps build brand awareness by providing potential customers with an easy way to learn about your business and what it has to offer. It gives you the opportunity to showcase your products or services in an attractive way that will engage visitors and encourage them to take action (such as making a purchase). Additionally, having a blog on your website can be beneficial as it provides another platform on which you can tell stories about your company and share valuable content with readers.
Improve Customer Service
A website also offers the opportunity to improve customer service by providing customers with helpful resources such as FAQs, contact forms, and customer testimonials. By offering easy access to these resources, customers are able to quickly get answers they need without having to wait on hold or jump through hoops trying to get help from customer service representatives. Additionally, having an online presence allows you to respond quickly and efficiently when customers leave reviews or post questions about your product or service on social media platforms such as Twitter or Facebook.
In today's digital age, having a website is key for any business looking to expand its reach and build brand awareness. Not only does it create opportunities for businesses to reach more potential customers but it also allows them the chance to improve customer service by providing helpful resources such as FAQs and contact forms. A well-designed website is not only attractive but also functional; incorporating SEO into the design of your site will help increase visibility in search engine results pages so that even more people will be able visit your site—and hopefully become loyal customers!
The Benefits of Having a Website for Your Business
was last modified:
September 13th, 2023
by