Social Media Integration on Your Website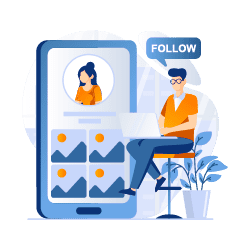 Small businesses in the Tampa Bay Area must capitalize on the transformative power of social media. This is especially considering the critical role that social media plays across all forms of digital marketing, including local search marketing. Social media also allows you to monitor market trends, engage with your customers, and attract new customers.
Generally, Global MCS helps your integrate your business website with social media networks to market your business to an engaged audience. This includes ensuring that customers within the Tampa Bay Area can easily find you. This is especially important since major search engines such as Google, use social media signals such as the number of your followers and your level of social media engagement, as ranking factors.
To ensure that your business benefits from this resource, we provide you with a dedicated team of experts that includes a social media manager. These parties work towards ensuring that you acquire a high number of followers who have high klout scores, as a strategy of maximizing the quantity and quality of your social media following. This approach creates and optimizes your presence on Facebook, Twitter, YouTube, Google+, LinkedIn, Pininterest, Ryze, Talkbiznow, Vimeo, Affluence, Flickr, and Quora.
Our team of experts also helps you to balance the need to constantly promote your products, with the equally important goals of providing insight into your business and creating a loyal customer following. This entails helping you make important decisions such as the quality and quantity of inbound links for your business websites. The goal here is to ensure that you have the best location keywords and anchor text in your inbound links. This ensures that your website is easily accessible from all social network profiles and any other websites.
Under this purview, we also provide you with the service of eliminating negative ranking factors from your website. This includes noncompliance of category associations on Google+local. Global MCS also helps you to identity and resolve inaccurate and inconsistent location information on your website, across various online directories such as Yelp and Foursquare.
Social Media Integration on Your Website
was last modified:
November 20th, 2023
by