SSL Encryption Requirement Announced by Google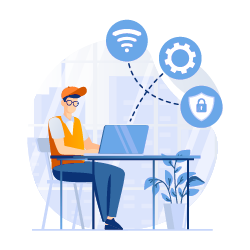 What is the SSL Encryption Requirement Announced by Google and What are Its Implications for WordPress Sites?
Well, it is official now! If your site does not have SSL encryption then it will effect site's ranking in Google search results as well as visitor's coming to your site will see a 'unsafe' website notification in browsers such as Chrome. Let us go through the details of the new SSL encryption requirement and benefits you will have if you are using WordPress for your website.
Google's SSL Encryption Requirement and Its Implication for Websites
Factor #1: Effect on Search Ranking
Way back in 2014 Google announced that if a site uses HTTPS encryption then such website will have chances of improving its ranking in search results.
Factor #2: Effect on Website's Trust Factor
Moving forward to 2016, in September, Google made the announcement that from January 2017 a notification (more of a 'unsafe' warning) about connection security will be displayed in address bar of Chrome browser in case any web page has a credit card or password field (such as sites requiring visitors to login or use site's payment portal).
Thus, if your e-commerce site does not have SSL encryption then not only your site's ranking in Google will be negatively affected but the website will also lose trust of its customers since they will be unwilling to shop from an unsecured site.
SSL Encryption on WordPress Sites
In context of latest developments WordPress is also planning to include features that would make necessary for hosts to offer HTTPS functionality.
To begin with, early in 2017, WordPress has decided to promote only those hosting partners which will be offering SSL certificate as default within their accounts. Afterwards, WordPress will be analyzing features (like API authentication) which will benefit from such SSL encryption and enable them only when is it found that the site is using SSL.
If you have a WordPress website and want to implement SSL encryption to improve your site's ranking in Google as well as strengthen trust visitors have in your site then we at Global MCS can help. Our developers have several years of experience in implementation of such encryption for web sites and can perform this task within a relatively short period of time.
All you need to do is contact us, we will examine your site and help you implement this new requirement.
SSL Encryption Requirement Announced by Google
was last modified:
September 13th, 2023
by