Unlocking the Benefits of WordPress and WooCommerce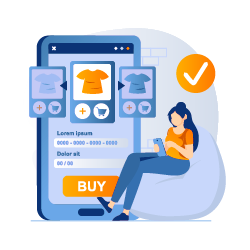 Are you looking for a reliable, cost-effective ecommerce solution? WordPress and WooCommerce plugins are a great option for website owners looking to add an online store to their website. With this plugin, you can create an attractive, user-friendly, and secure space for your customers to purchase products or services from you. In this blog post, we'll discuss how to leverage these tools to build the perfect ecommerce site.
WordPress and WooCommerce Plugins
WordPress is an open source content management system (CMS) that allows users to easily design websites without needing any coding knowledge. It's widely used by bloggers, small businesses, and large enterprises alike. The WooCommerce plugin is a shopping cart plugin specifically designed for WordPress sites. By combining both pieces of technology, it's easy to create a powerful ecommerce website that will help drive sales.
Benefits of Using These Tools Together
Using WordPress and WooCommerce together gives you the best of both worlds—the flexibility of the WordPress CMS combined with the power of a fully-featured ecommerce store. This combination makes it easy to create an attractive storefront with all the features required for selling online such as product pages, payment gateways, shipping options, taxes & discounts, etc. Additionally, there are plenty of free WordPress themes available which allow you to customize your website without having any coding experience at all!
WordPress and WooCommerce plugins are a great way for website owners who want to launch an ecommerce store quickly and affordably. Both tools offer robust features so you can tailor your site exactly how you want it without needing expertise in web development or coding languages. With WordPress and WooCommerce available at no cost along with built-in features like payment processing options via Stripe or PayPal integration—it's easy to see why this combination is one of the most popular ecommerce solutions on the market today! Now get out there and start selling!
Unlocking the Benefits of WordPress and WooCommerce
was last modified:
September 11th, 2023
by