Why WordPress is Still the Best Platform for Your Website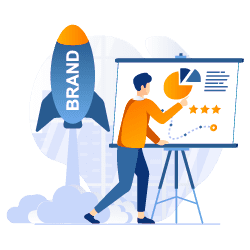 When it comes to creating a website, there are many options available. However, WordPress remains one of the best and most popular platforms for building your own website. In this article, we'll look into why WordPress is still one of the top choices for website creation and how you can use it to create a great website.
Ease of Use
One of the main reasons why WordPress is so popular is because it's incredibly easy to use. Even if you have no coding experience, you can quickly create a beautiful website with WordPress. It also has an intuitive user interface that makes it easy to add content and customize your site as needed. Additionally, there are thousands of tutorials and guides available online that can help you learn more about using WordPress.
Flexibility
WordPress also offers a great amount of flexibility when it comes to creating websites. With its drag-and-drop page builder, you can easily design pages that match your branding and style preferences. You can also use plugins to add features such as eCommerce functionality or contact forms without needing any coding knowledge. This makes it easy to build just about any type of website imaginable with WordPress.
Cost Savings
Another great benefit of using WordPress is that it allows you to save on costs associated with website development and hosting. Because the platform is open source, there are no upfront costs associated with using it – meaning you don't have to pay for expensive licenses or fees in order to use the software. Additionally, hosting plans are often much lower than those associated with other web platforms due to the fact that many web hosts specialize in offering services for WordPress websites specifically.
In conclusion, there are many reasons why WordPress continues to be one of the best platforms for creating websites today. Its ease of use, flexibility, and cost savings make it an attractive choice for anyone looking to build their own site without breaking the bank or needing extensive technical knowledge or coding skills. If you're looking for a reliable platform that can help you create a stunning website quickly and affordably, then consider giving WordPress a try! 
Why WordPress is Still the Best Platform for Your Website
was last modified:
September 13th, 2023
by