Web Design and Development for Small Businesses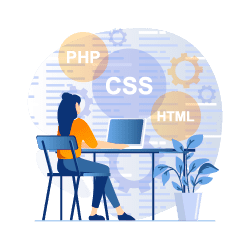 A website is necessity for all small businesses. A website can transform the performance of your organization by bypassing traditional boundaries, and opening up the business to a more diverse market. Another great benefit of a website is that it is a very cost effective and reliable way of promoting your business and showcasing your products.
Ensuring these gains is however no small feat. Many small business owners who have tried to design their own websites without the input of professional web designers have been unable to fully capitalize on the benefits of having a website. The cost of having an in-house team of professional web designers is also a big burden for small businesses.
Global MCS can helps you in this task by providing you with a wide array of various custom solutions that meet your business needs and budget. We take over the burden of ensuring that you have the best website for your business, and that your business is getting the most out of the website. We are therefore not merely providing you with a website, but also ensuring that your virtual presence serves the critical functions of recruiting new customers, generating sales, and facilitating access.
This calls for a systematic process that entails considering your goals, whether you will be selling products online, the style and design of your website, the content you want to feature, whether you require a content management system, and the frequency of desired updates. At Global MCS, we also ensure that we balance the functionality of the website with other relevant factors such as appearance and access.
Global MCS provides web design and development services to small businesses, at a very affordable cost. We work with you to ensure a financial imposition that will not overstretch your budgetary needs. As a local company that is based in the Tampa Bay Area, Florida, we are also able to meet and communicate with our clients regularly, as we work towards the most optimal solutions for your businesses.
All you need to do is to contact our office through any of the available channels. Our team of experts will then work with you through the sequential process of analyzing and assessing the needs of your business, selecting and customizing a website design for your company, and building the website. This entire process will be conducted with your organizational goals and objectives in mind, and with your valued oversight and feedback.
Web Design and Development for Small Businesses
was last modified:
September 10th, 2023
by