5 Design Tips for Improving Conversions and Providing Better User Experience to Visitors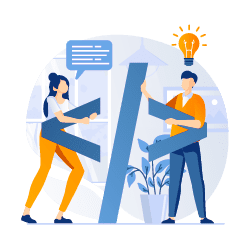 How well a site is designed has an important role to play in providing better user experience to visitors as well as in improving conversions and sales site is able to achieve. In this context we will look at some of the design principles which not only improve aesthetic appeal of your site but also help in increasing conversions.
Web Design Tips for Better Conversions and Better Usability
Tip #1: Pay Attention to Call to Action (CTA) Buttons
One of the design changes your designers should focus on will be putting CTA buttons as well as important lead generation form within a container. Since these elements are part of conversion process, it will be necessary to separate them from other elements present on the page.
The primary function of other elements (such as content and headings) should be to draw user's attention towards conversion elements on any page.
Tip #2: Utilize Contrast and Color Theory
Color is one of the most important design aspects which you need to pay attention to both for attracting user's attention as well as for improving conversions on the site.
To achieve better conversions it will be necessary to select the right colors for your CTA buttons. Here the aim should be to analyze emotions different colors usually convey and select ones which match theme of your site.
However, you need to keep note of the fact that different colors have different meaning in different countries and if you are targeting international audience then you will have to consider these factors while selecting colors for your CTA buttons.
In addition to it, while selecting colors designers also need to pay attention to contrast. The idea should be to find perfect combination of foreground and background colors so as to increase contrast and draw visitor's attention.
As for example, bright yellow will have good contrast with a royal blue background while purple will not be suitable for such a background.
Tip #3: Make Use of Directional Cues
Effective use of directional cues can help guide visitors towards your CTA buttons. Some of the directional cues designers can make use of would include arrows, models in the photographs looking towards your product and similar other options.
Tip #4: Innovate with Whitespace
If your visitors are not able to easily find the conversion forms or call to action buttons then it is likely that they will move onto some other site.
By having enough white space around your CTA buttons and conversion forms you will be able to ensure that users are able to easily find them.
But one thing you need to keep in mind is that a lot of whitespace between your CTA buttons and other supporting content can lead to sense of disconnect, so white space is to be used in a balanced manner.
Tip #5: Implement Visual Hierarchy
Thoughtfully planned visual hierarchy can guide users towards your conversion elements. Some of the techniques designers can use for creating visual hierarchy would include:
• Using size (such as bigger objects) and colors
• Implement contrast (like change in size or color of text, contrast of colors)
• Utilize proximity (for developing sub hierarchies and for separating elements)
Thus, it is quite clear that design has an important role to play in improving conversions on a site. Experienced web designers at Global MCS can thoroughly analyze your site and and provide a plan to update it.
5 Design Tips for Improving Conversions and Providing Better User Experience to Visitors
was last modified:
September 13th, 2023
by