Importance of Google My Business & Local Search
G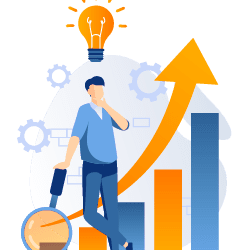 oogle My Business is a critical resource for businesses. The primary objective of this application is to provide businesses with a public identity and presence on Google. This identity is important in driving customers to physical stores.
Google My Business, in this case, helps business owners to manage their information, and helps their customers to find them using local search across Google web search and Google Maps. Google My Business & Local Search also helps businesses to be found through (a) in-vehicle navigation systems such as OnStar, and Car-Net, (b) social sites like Foursquare, (c) reviews sites like Yelp and Trip Advisor, and (d) online directories like Yellow Pages. The advantage of Google My Business & Local Search in this case stems from the fact that it is a Google product, which is the leading search engine in the world with a top map platform. Customers can therefore easily drive to the business, find out about the specific hours of operation, or even retrieve a phone number and other contact information that they may use to obtain additional information.
Furthermore, Google My Business & Local Search helps businesses to create a loyal fan base. This is especially possible using the rating and review features in this application. Customers can also endorse a business. This information provides business owners with insight on the needs and preferences of their customers. This application also allows business owners to post and share photos and other information on Google+. This information can then be re-shared by customers across the web. Here, it is also worth noting that Google My Business & Local Search also helps business owners to respond to the reviews of their customers.
Moreover, Google My Business & Local Search provides business owners with pertinent information including high level analytics on their visibility, engagement, and audience. This helps business owners understand how and which people are searching for their store information. It is also prudent to note that this application enables business owners to manage more than one business location.
Additionally, Google My Business & Local Search easily integrates with the Google Analytics application to interlink the data that is required to easily manage location information updates, monitor performance, and post new content. To ensure an easy switch between the applications, Google provides interlinks. This function is critical for business owners who are on the go and want to use mobile devices.
Importance of Google My Business & Local Search
was last modified:
September 13th, 2023
by