Seven SEO Trends Every Website Should Adopt for Better Conversions and Higher Search Engine Ranking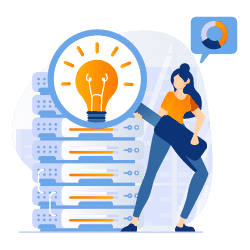 Search engine optimization and associated strategies keep on evolving and if you want to stay ahead of the competition as well as achieve success then it will be necessary for you to embrace those strategies. This is the topic we will be covering in the following sections and look at latest seo trends that you need to make use this year.
Latest SEO Trends Businesses Need to Embrace
SEO Trend #1: Use of Infographics
The main benefit of infographics is that they are able to easily grab attention of visitors. If an infographic is well illustrated with the help of images and graphics along with informative content then users tend to show more interest in reading them.
Moreover, informative infographics tend to attract higher number of social shares and are also capable of generating more leads.
SEO Trend #2: Long Form Content
Nowadays one of the important seo trends you need to incorporate in your site's seo strategy is of using long form content.
The benefit of such long form content is that it allows you to use more keywords into your content (which is one of the important factors in seo) and is able to attract higher online visibility in comparison to standard posts.
Such long posts delve deeper into details of a specific topic and as such are able to draw user's attention. Thus, by retaining visitors for long duration on the page and having higher percentage of keywords, these pages are able to rank better than other pages.
SEO Trend #3: Utilization of Social Media
Branding efforts depend a lot on social media due to higher engagement social media sites have. Moreover, web visitors take help of social media to get reviews about any specific product or service and for getting updates about new product releases.
Thus, by promoting your site on social media sites you can draw visitor traffic towards your site and improve conversions.
SEO Trend #4: Mobile Friendliness
Increasing use of smart phones means that you need to focus on improving seo of your mobile friendly (responsive) site. Mobile users is a market segment which can help you beat your competition with right seo strategy and thoughtful implementation of those strategies.
SEO Trend #5: AMP
AMP which stands for accelerated mobile pages is an option that should be integrated into your seo strategy for 2017 since Google has started favoring use of AMP.
AMP consists of 3 sections such as Google AMP, AMP JS and AMP HTML. As it results in faster loading of pages, it will be worth spending time on its implementation for your site.
SEO Trend #6: High Quality Content
We have all heard of the saying, "content is king" and it is even more applicable if you want recognition as an authoritative site in your niche.
If you can reach the rank of an authoritative site then visitor footfall will certainly increase and Google will also pay more importance to your site by moving it up in the ranking.
SEO Trend #7: Blog Comments
Blog comments can be a effective medium of interacting with visitors on your site as well as help in generating backlinks. Moreover, relevant comments increase keyword use on a page and increase chances of such page ranking higher in search results.
If you want to adopt these latest seo trends on your site then we are the seo firm you should get in touch with. SEO experts at Global MCS are conversant with most recent seo updates and can properly optimize your site for better seo ranking.
All you need to do is give us a call at – (727) 686-1505 and we will perform a thorough analysis of your site to figure out seo problems on the site. We will also suggest improvements which will help your site achieve better ranking in search results.
Seven SEO Trends Every Website Should Adopt for Better Conversions and Higher Search Engine Ranking
was last modified:
November 20th, 2023
by